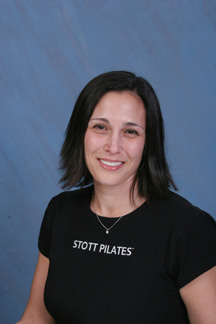 Pilates Instructor
Phone:
408.445.4926
Email:
mbranitzky@avac.us
Education and Certification
• STOTT PILATES Trained in Mat and Reformer
• Continuing with her studies of Cadillac, Chair & Barrels
"Pilates is my passion. It is a culmination of the different disciplines of exercises that I have mastered over the years. Without a doubt, pilates is the most complete, allowing you to accomplish physical strength, flexibility and overall well being."