Wellness Calendar Of Events
For details on events, please contact Mary Ann • 408.445.4931 | msmith@avac.us
Late Alzheimer's Research | Wednesday, September 10 | 1 pm
At the Educational Branch Library in San Jose.
Pasta Dinner | Friday, September 12 | 6:30 pm
Join us for a fun evening near the BBQ area of AVAC for our annual Pasta Dinner. Please bring a dish to pass, your favorite beverage (in plastic containers, please, and your service plates.) Sign up with Mary Ann for your choice of appetizer, main dish, salad or dessert. Phone 408.445.4931.
Birthday Night | Monday, September 15 | 8 pm
Join us for birthday treats after the "Just Enough" class.
Zinfandel Trail Wine Tasting | Wednesday, September 17 | 10 am
At Picchetti Ranch Open Space Preserve in Cupertino.
Health Fair | Thursday, September 18 | 10 am - 2 pm
Held in conjunction with Rite Aid. We will be offering flu shots and blood pressure screening as well as featuring presentations on the topics of Shingles, Vial of Life, and Pharmaceutical needs.
Ladies Who Lunch | Friday, September 19 | 11:30 am
Meet us at AVAC at 11:15 am to car pool or meet us at Cup and Saucer at 11:30 am for a casual lunch.
Africa Safari Travelogue | Tuesday, September 23 | 7 – 8 pm
As part of AVAC's Tuesday Wellness Series.
Conference Room AVAC. The beauty of Africa through the eyes of Bob and Ruth Price.
This power point is a wonderful view of Africa and it is an adventure you won't want to miss.
Labyrinth Walk | Friday, September 26 | 1 pm
Meet at AVAC at 1 pm.
---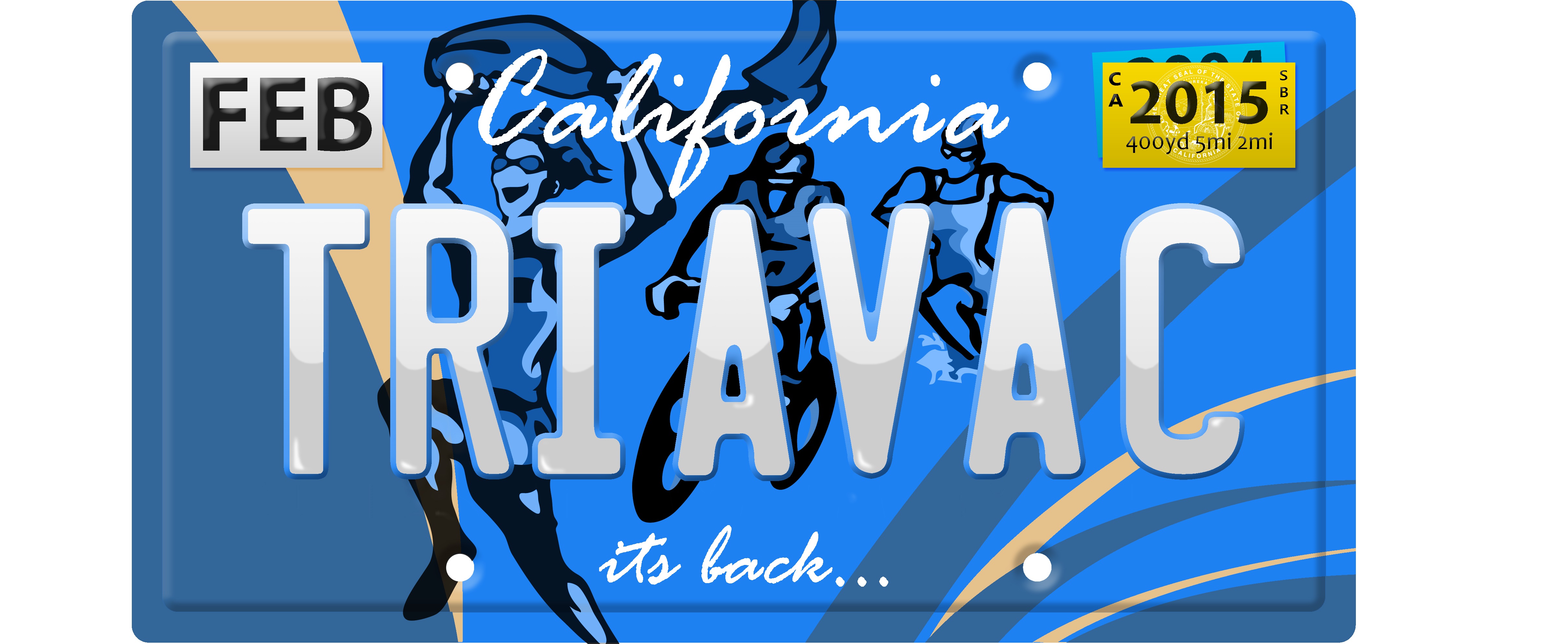 Triathlon | Saturday, February 28, 2015
It's back! The South Bay's best introduction to the sport of triathlon is making a grand re-entrance with the 19th Annual AVAC Supersprint in 2015.
---

Hikes with Becky
Explore the beauty of San Jose's trails with friends, pets are welcome, too! Please let Becky know you are coming to join the fun. Call Becky at 408.445.4919 or email
bsmothermon@avac.us
for more information.
---
Intermediate Bridge Club
Mondays | 2 pm
Here is a chance to expand your bridge horizons, meet new players, learn new bridge bidding techniques, and play in a relaxed yet fun environment. Monthly meetings in the Poolside Cafe, playing Chicago-style bridge. We welcome all new players.
Please RSVP the Friday before meeting to Becky at
bsmothermon@avac.us
or 408.445.4919.