Senior Wellness Calendar Of Events
For details on events, please contact Mary Ann • 408.445.4931 | msmith@avac.us


Birthday Night - Poolside Cafe | Monday, November 17 | 8 pm
Join us for our November birthday treats after the "Just Enough" Class
Beauregard/Bonny Doon Winery Lunch | Friday, November 28 | 10 am
Meet us at AVAC Poolside Cafe at 10 am to carpool to Beauregard and Bonny Doon Wineries. After wine tasting, we'll go to Santa Cruz Boardwalk for lunch.
Annual AVAC® Holiday Boutique | Monday, December 1 – Saturday, December 6
Join us in the AVAC Café and Lobby Area & Swim School Lobby to see vendors from Gifts and Glam, Sand June Active Wear, LB Designs, and more. A portion of each vendor proceeds will be donated to a local charity. This is a great place to pick up unique Christmas gifts for your family and friends.
Senior Wellness Holiday Dinner | Saturday, December 13 | 6:30 pm
Details to follow.
Birthday Night - Poolside Cafe | Monday, December 15 | 8 pm
Join us for our December birthday treats after the "Just Enough" class.
Ladies Luncheon - Cinnabar Hills Golf Club | Friday, December 19 | 11:30 am
Meet us at AVAC at 11 am to carpool or meet us at Cinnabar Hills at 11:30 am for a casual lunch.
---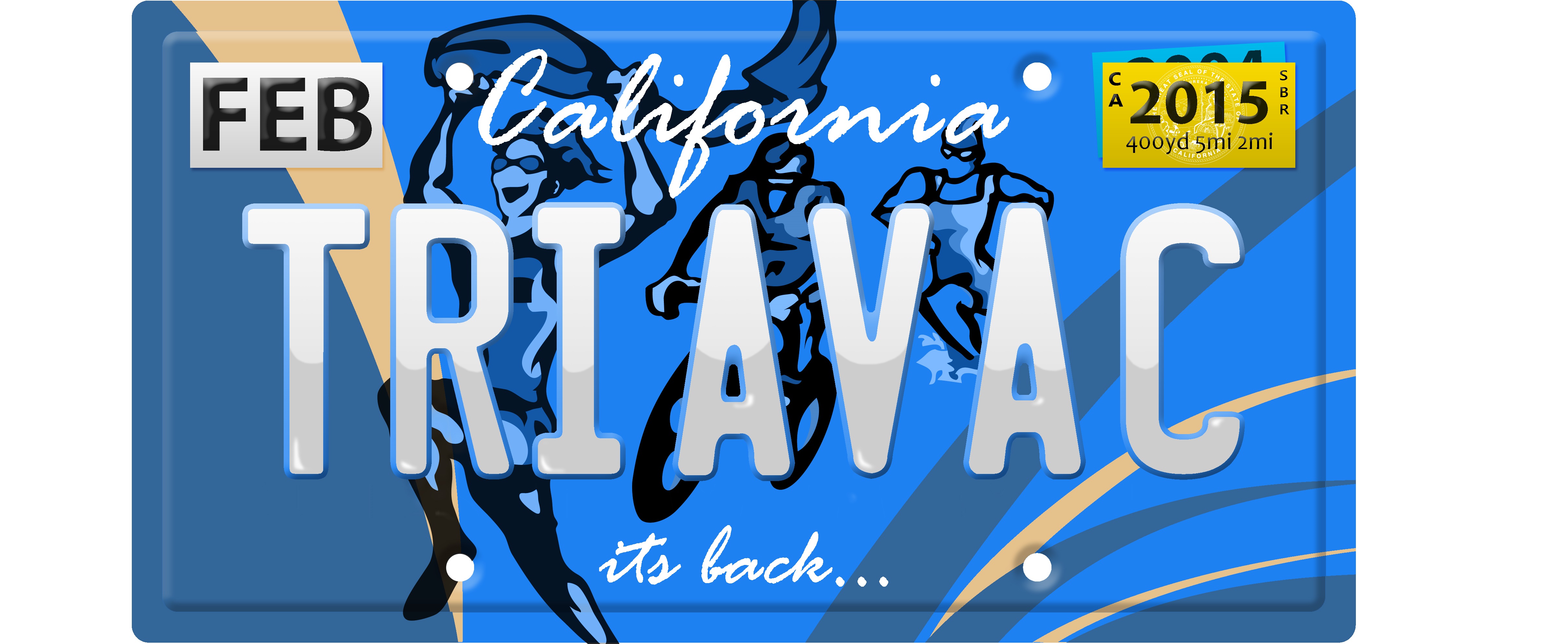 Triathlon | Saturday, February 28, 2015
It's back! The South Bay's best introduction to the sport of triathlon is making a grand re-entrance with the 19th Annual AVAC Supersprint in 2015.
---
Wellness Trips | June, 2015
AVAC's® Wellness Program has planned two trips in June, 2015 through Collette Travel. One will go to Mackinac Island and the other to Ireland. Both tours are well planned and give the traveler great amenities. We have even arranged shuttle service from Almaden Valley Athletic Club® to the airport. The price for both trips includes airfare. For details including reserving your spot, please contact Mary Ann Smith at 408.445.4931 or msmith@avac.us.
---
Intermediate Bridge Club
Mondays | 2 pm
Here is a chance to expand your bridge horizons, meet new players, learn new bridge bidding techniques, and play in a relaxed yet fun environment. Monthly meetings in the Poolside Cafe, playing Chicago-style bridge. We welcome all new players.
Please RSVP the Friday before meeting to Becky at
bsmothermon@avac.us
or 408.445.4919.