well•ness. /welnis/. Noun-the quality or state of being healthy in body and mind, especially as the result of deliberate effort.
AVAC strives to enrich all areas of your lifestyle, not just physical. For decades, our wellness programs have done exactly that through education, social events, trips, mindful meditation and more. Enter our newest program, free of charge, which highlights hand-picked local experts on topics we feel will enrich your life. Nutrition, travel, spine health, raising children, healthy aging—the topic and speaker will be unique each time. Our Free Wellness Series occurs once a month on a Tuesday evening in the AVAC Conference Room. Come join us and be well.
Interested in speaking or looking for a presentation on a specific topic? Contact us here.
---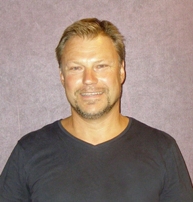 Tuesday Wellness Series Presents: A Matter of Balance
Tuesday, January 20 | 7 pm
Please join us in the AVAC Conference Room for a Lecture on balance by Hartmut Broring.
Hartmut Broring – M.S. Physio-Therapy presents his lecture and mini work-shop "A Matter of Balance." This lecture and work-shop is focusing on balance training and fall prevention.

If you are a senior adult who:
• Is afraid of falling
• Has fallen in the past
• Self restricts activities because of concern about falling
• Are interested in improving, strength, flexibility and balance
• Are age 60 or older, ambulatory and able to problem solve

This lecture and work-shop is for you!

Program
45 minute lecture on balance
15 minute Q&A
30 minute introduction to balance training (work-shop)

Upon completion of this lecture/mini-workshop, you will have the opportunity to enroll in the actual full class, "A Matter of Balance" coming to AVAC in February 2015.

Contact Mary Ann Smith | 408.445.4931 to register.
We are looking forward to seeing you at the lecture!