Total Body Roll Out with Therapy Balls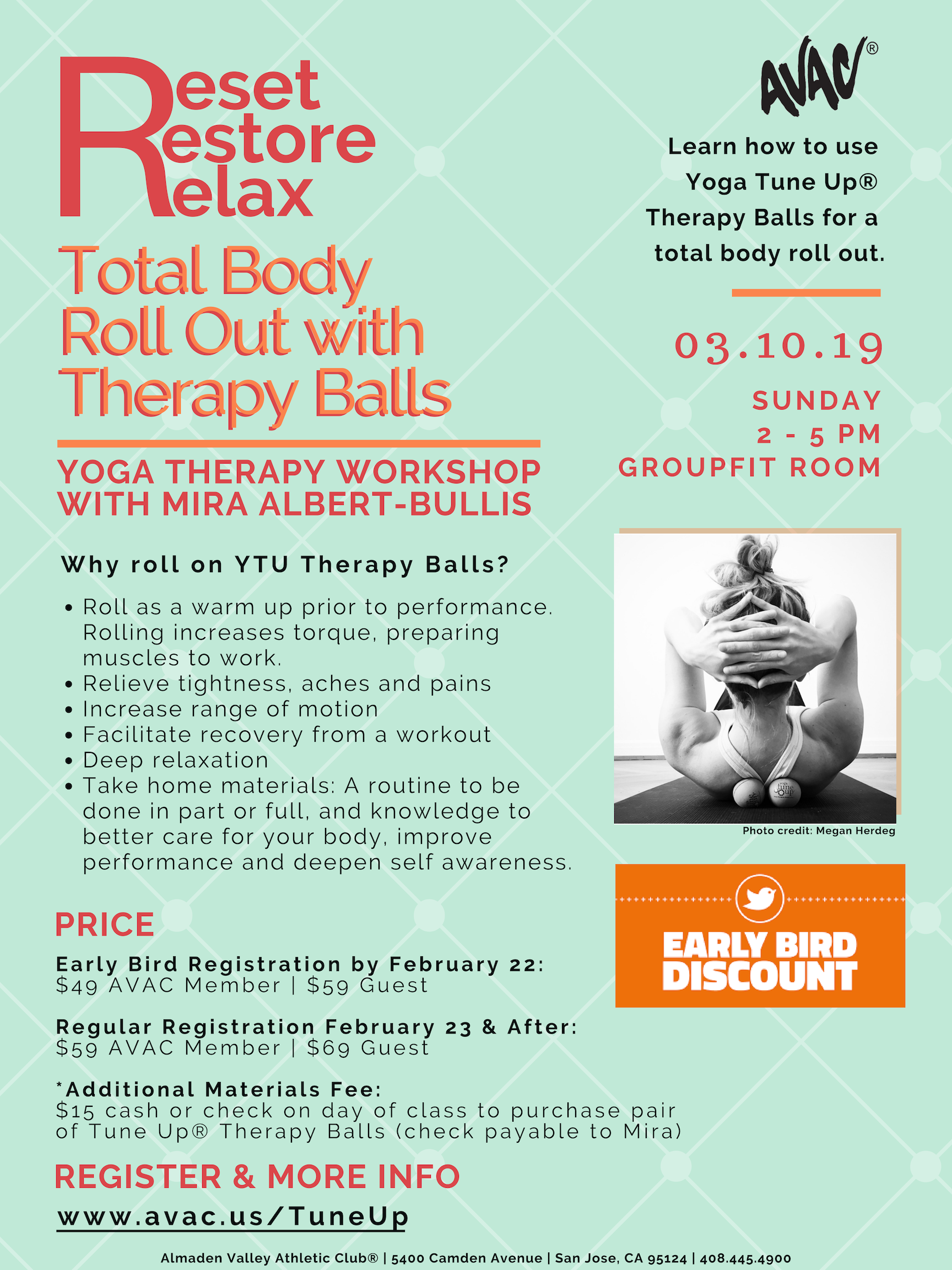 Date: Sunday, March 10, 2019
Time: 2 - 5 pm
Class Prerequisites:
Have a body and be curious about living in your body. Be willing to experience and learn. Note: This is similar to deep tissue massage; we can modify and reduce intensity, but if you are very sensitive to pressure, this class may not be suitable for you.
Instructor Qualifications:
Mira has been instructing yoga since 2001. Her teaching is informed by over 600 hours of teacher training in various styles, most recently Yoga Tune Up. She leads an eclectic yoga practice with clear instruction bringing warmth and authenticity.
"My intention is for you to leave class feeling better. Uplifted, literally and figuratively, breathing deeply with more ease, and primed for improved performance, whatever your day may hold."
Questions?
Contact Mira at Mira.albert@gmail.com