Strider® Learn-To-Ride Camps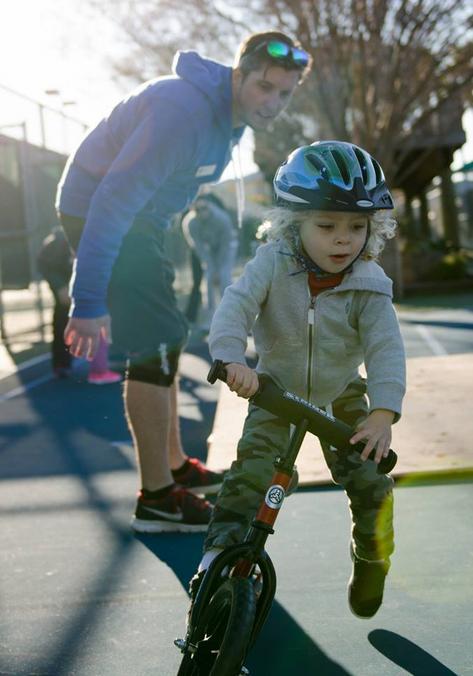 STRIDER® Balance Bikes are the industry leader when it comes to helping young children learn to ride on two wheels. The lightweight, pedal-less, all terrain design allows children to straddle the bike with both feet on the ground and easily propel the bike by walking or running. This natural method puts the focus on the fundamentals of balancing, leaning, and steering without the distractions and complications of pedals or training wheels. For kids who want to learn to ride or improve their skills. Parent participation optional for children 3+.

Strider | Ages 2 - 5 Years | AVAC® Families $145 | Guests $175
Strider X | Ages 6 - 10 Years | AVAC® Families $135 | Guests $160
Need a STRIDER® Bike? Contact us for a bike discount when you sign up for a session.
Sessions:
Check back for future dates
Strider | 2 - 5 years | Wednesdays | 4 - 4:45 pm
Strider X | 6+ years | Wednesdays | 5 - 5:45 pm
Register:
Returning Families
New Families
or Call 408.267.4032
Cancellation Policy: No make ups. Cancellation for full refund must occur more than 14 days prior to start of camp. 2-14 days prior to start of camp, a refund minus the cost of the STRIDER® bike will be given. 1-2 days prior to start of camp, receive a credit to future camp minus $25 cancel & cost of bike. No refunds for no shows.