From the Ground Up: A Mobility Workshop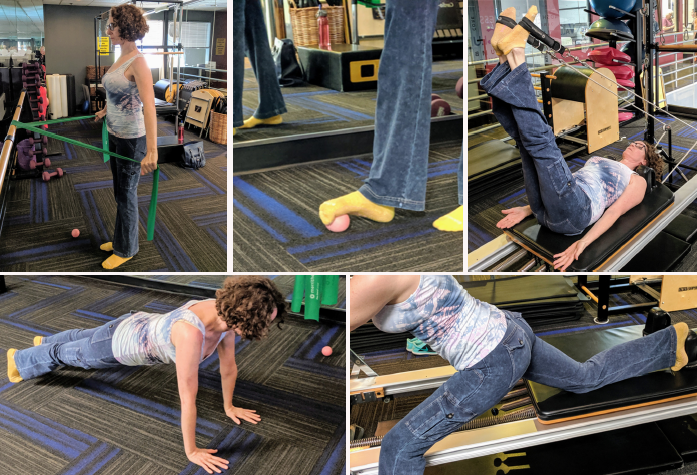 Held in the Pilates Studio, "From the Ground Up" is a mobility workshop focusing on feet, knees, hips & shoulders.

Sunday, November 10 | 10 - 11:30 am
$60 AVAC® Members | $68 Guests
Led by AVAC's Bess Mahaney, Certified Pilates Instructor, you'll learn how to move optimally from the
ground UP through post rehabilitation & strengthening exercises which will create lasting flexibility & mobility.
Because the workshop is based on the actual Pilates Method, you can expect hands-on exposure to the Pilates Reformer as well as Pilates Mat exercises.
Participants will receive a copy of the slideshow lecture including pictures of each exercise performed during the workshop, an intro to the history of Pilates, & a description of mobility problems that can occur involving the feet, knees, hips & shoulders.
You'll walk away with the tools you need to confidently practice the movements/exercises & feel the awesome effects of the Pilates Method!
RSVP required; spots are limited.
Prerequisites:
Participants must be fairly mobile without any acute injuries and able to get up and down off the reformer, as well as upstairs into the Pilates studio. Bess is available to consult ahead of registration.
Register here | View Bess' bio