TriAVAC: Swim, Bike, Run, & Fitness Festival for Families

TriAVAC | Saturday, February 8, 2020
Swim, Bike, Run, & Fitness Festival for Families
Almaden Valley's greatest introduction to the sport of triathlon and racing. A family day filled with races, swim, food, and FUN! Featuring activities for children as young as 2 years old up to grandparents to enjoy. Our goal is to spread the importance of movement and health while raising funds for Price Middle School's Physical Education, Food Science, and Nutrition Departments.
RACES
Adult Triathlon (15+ years): $70 AVAC® Members | $75 Guests
Junior Triathlon (11 - 14 years): $70 AVAC® Members | $75 Guests
Kids Splash & Dash (10 & under): $50
Kids Duathlon (2 - 5 years): $40 (bike rental $5)
Triathlon Relay: $50 AVAC® Members | $55 Guests
*Families of 3 or more who sign up will receive 10% off all race entries.
SPONSORSHIP OPPORTUNITIES
Thank you to our sponsors!

Receive exposure to over 10,000 local AVAC® & Swim School contacts!
Contact Donna Krause-Johnston 408.445.4919 for more details on sponsorship levels and perks.
REGISTER
Registration information below.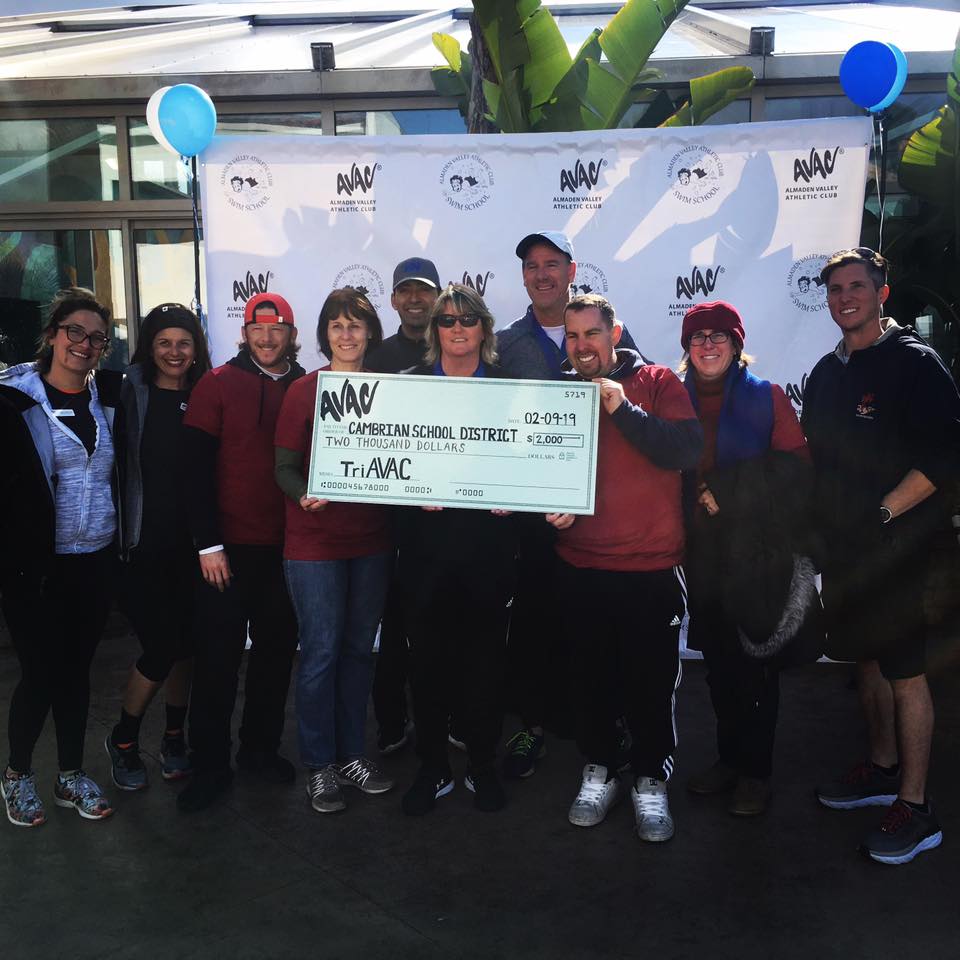 In 2019 TriAVAC raised $2,000 for Cambrian School District!
View 2019 Race Pics
Courtesy of Anthony Fuccella of Cool Pool Pix
Thank you to our 2019 event sponsors & everyone who
participated to make this year's event a success!