Nutrition
Change The Way You Look At Food



Laura Hsu, AVAC's Certified Nutrition Consultant

Achieve remarkable lifestyle changes by taking advantage of AVAC's personalized nutrition programs. Learn how to change your body composition, increase strength and energy, while losing, gaining, or maintaining your weight. For additional inspiration and healthy recipes visit the AVAC Life Blog.

Parents: "School Lunches - 9 Ways to Step Away from the Lunchables!"
---
Private Nutrition Coaching Services with Laura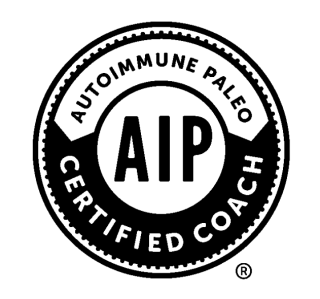 Laura's Specialties:
• Nutrition Education
• Digestive Health
• Autoimmune/Paleo Coaching
• Blood Sugar Management
• Sports Nutrition
• Women Over 50
• Weight Management
• Diet Analysis & Customized Meal Planning
$65




30-minute nutrition consultation




$100




1-hour consultation with 5-day meal plan or diet analysis

$175

3-day meal plan with calorie & nutrient breakdown
(includes 30-minute consultation)


$125




1.5-hour couple or family session




$380



4-pack of 1-hour sessions
• Includes 5-day meal plan & diet analysis


•

One session can be a trip to the market


•

Allows for more tailored strategies & ongoing nutrition support


$75




Trip to Grocery Store or Farmer's Market




$75




30-minute review of vitamins & supplements

$75

30-minute food journal diet analysis
Special packages also available upon request
---
What Laura's Client's Are Saying. . .
"Laura's AbsoluteNutrition program has enabled me to do what I had begun to think was unachievable! For years I had read and researched "healthy eating" habits but found there was an abundance of conflicting information, as well as highly restrictive plans. I was unable to break from a pattern of healthy eating for the most part coupled with a "sugar addiction" that had a stronghold. Laura's program takes you week by week on a new path to healthy eating. It does not overload you with a 360 degree change at the beginning. She leads you step-by-step to healthier eating with weekly challenges that incorporate the new information you receive each week. She provides you with an abundance of helpful material, handouts, recipes, facebook group, and weekly one-on-one hour-long sessions to support your effort. Her two group talks on nutrition and sugar were outstanding.


A turning point for me was finally understanding the reasons for eating specific foods and avoiding others in a very comprehensive manner. Laura has an extensive knowledge of nutrition and is always available to answer any questions & help solve programs. Her program far exceeded my expectations, and I will continue to work with her in the future."

-Sandy Sweitzer (pictured, left)



---