Patty Levis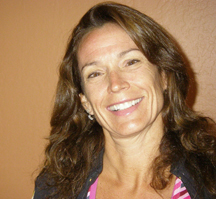 Group Fitness Instructor
Phone:
Email: dkrausejohnston@avac.us
Classes

Education and Certification
• Mad Dogg-Johnny G Spinning
• Star 3 Level
• AFAA Group Exercise

"I have been a fitness instructor since 1985. I started teaching Spinning classes in 1999, and have found a true passion for coaching Indoor Cycling classes. I like to simulate real road rides and create training profiles by setting the rides to great, motivating music and using coaching techniques I learned from countless hours of continuing education from Mad Dogg and other fitness conventions. I enjoy motivating the AVAC members with music and feeling their high energy as we ride. My Exercise philosophy:
• Exercise as part of a healthy lifestyle makes you feel good about yourself.
• Exercise clears your mind and helps to prepare you for your day.
• Exercise helps you meet the challenges of daily life.
• The key to exercise is F.I.F: Fitness Is Fun!"