NinjaZone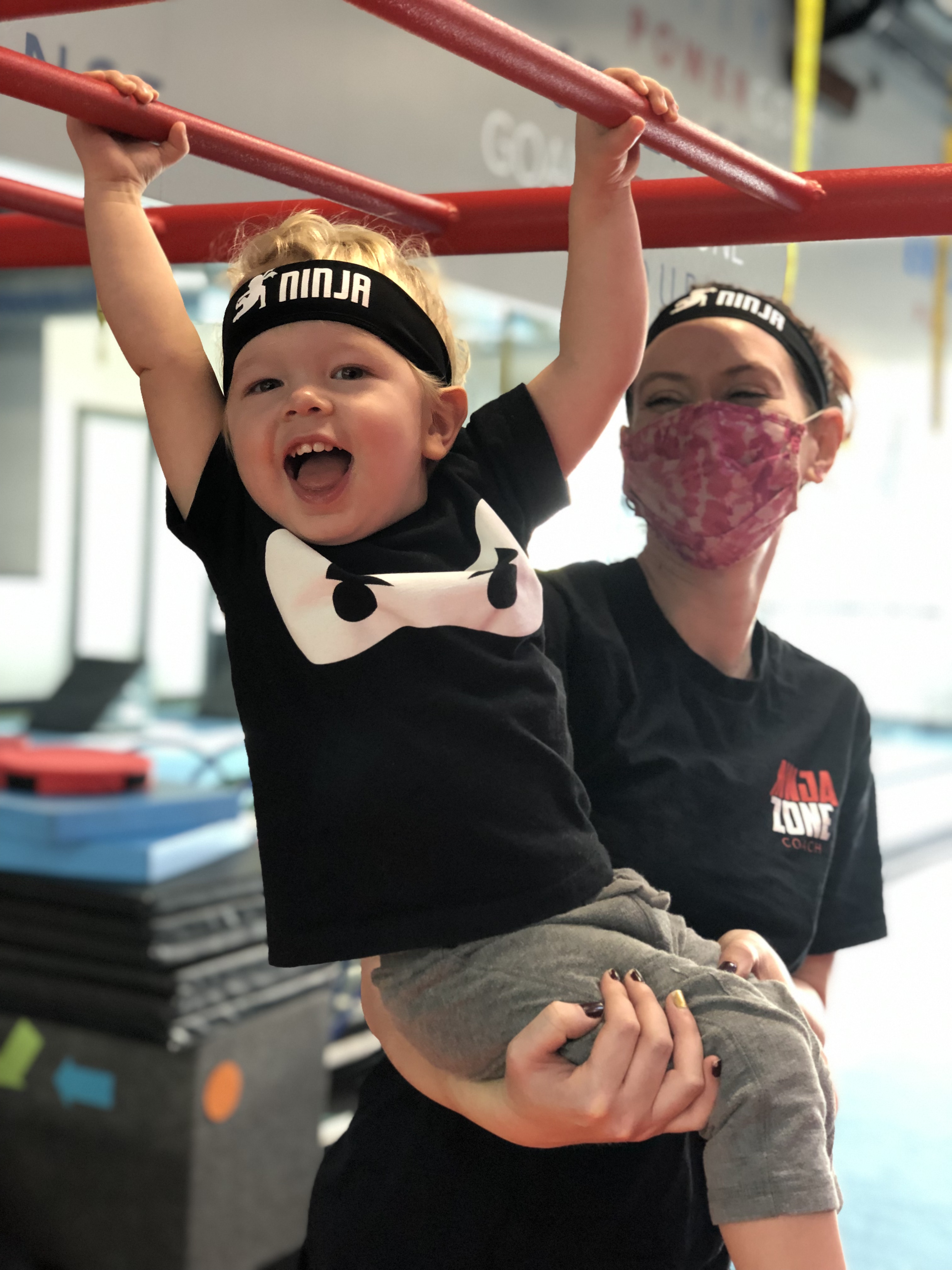 Turning Energy Into Ambition. . . One Awesome Kid At A Time.
NinjaZone combines obstacle training, gymnastics, martial arts & freestyle movement with the freedom for kids to progress & learn at their own pace.
Baby Ninjas
Ages: Walkers – 3 | Thursdays 10 am
Baby Ninjas is the first step in creating confidence in young children! In an organized, yet playful structure, this parent & tot class is the perfect way to socialize your child, allow them to learn and understand what it means to follow instruction, & of course, get them moving!

Class goals: listening skills, fundamental movement, coordination, fine & gross motor skill development, body awareness, & our NinjaZone character-building component.
---
Lil Ninjas
Ages: 3 – 5 | Tuesdays 3:30 pm & 4:30 pm, Fridays 4:35 pm & 5:25 pm
Lil' Ninjas is the entry level to the all-new sport discipline inspired by gymnastics, martial arts, obstacle training, & freestyle movement.
Class goals: Listening skills, confidence, trying new things, working through frustration, and manners. We do all this through a strategic mix of skills & progressions.
---
Uniform starter pack: $30


Monthly: $109 (once per week)



Register: call 408.267.4032 or click here.
---

---

Ninja Training
Ages: 4 1/2 – 11

Children learn a combination of flips, rolls, jumps, & kicks. Strength and agility are tested through obstacle courses & various training techniques.

A progressive level system evaluates & advances children in their skill and knowledge of core values as described in the NinjaZone creed. Children advance & learn at their own pace.

The levels of NinjaZone are defined by the headband colors of White, Yellow, Green, & Blue.