Kalise Knight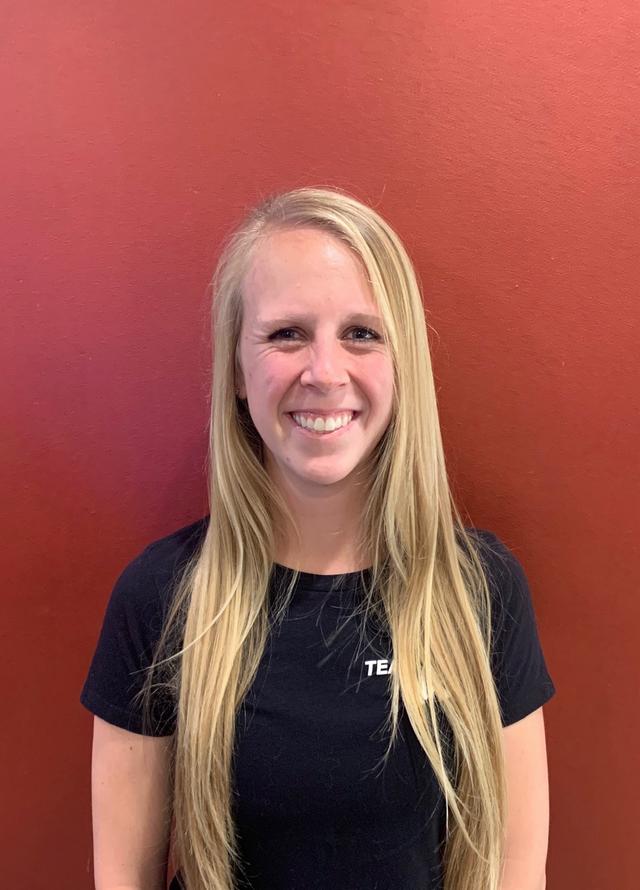 Lead Trainer
Phone: 408.445.4903
Email: [email protected]
Certifications:

Bachelors of Science degree in Exercise Physiology
CPT ACSM
CPT NCEP

CPR/AED/First Aid Certified

Kalise began working at AVAC in 2017 in Member Services shortly after graduating from Chico State with a degree in Exercise Physiology. Her passion for health & well-being for others led her get ACSM Personal Training Certified in 2020 & moved into our Fitness Department. She finds joy in seeing clients reach their fitness goals through their dedication & hard work. She has found her work family at AVAC, & continues to help others reach their fitness goals. She grew up actively playing travel softball year-round, & her hobbies include hiking & snowboarding. When Kalise isnít working or working out at the club, she enjoys spending time with her husband, taking her two dogs out for adventures, and volunteering with the youth at her church.
Specialties:
Strength training
Weight loss
Balance & stability training
Proven Success:
Kalise did a GREAT job on her personal training with me. I haven't been at the gym since my 40 year old daughter was in high school and I never knew I was doing so many exercises wrong. Kalise was patient with me, taught me to do things correctly, pushed me when I needed nudging and weekly gave me a rundown of what I learned so I could make cheat cards for myself.

My goal was to learn weight bearing exercises for my osteoporosis as I was scheduled to start a regime of shots. She took an InBody test at the starts of my sessions and again at the end. The results were confusing for me but my doctor was very pleased. She said she had never seen such improvement over such a short time. My doctor is familiar with AVAC and asked who the trainer was. She wrote down her name so I would not be surprised if Kalise got more requests for weight bearing training.

But the best part of this thank you is to report my doctor said I do not have to take the shots, just continue with my exercise program and see you in 9 months. That was the goal and it worked.

-Kristell Mazzuco